Video Congratulations on March 8 from the Dolina Mod team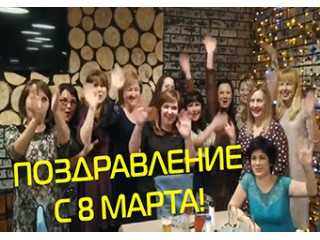 г.Ульяновск
Lovely ladies, charming colleagues!
We sincerely congratulate you on March 8! We wish you warmth and joy from your family and friends, and optimism in every day! We wish that winter will take away the melancholy and despondency, and spring will fill our lives with beautiful ideas, and that the path to new goals will be easy and pleasant! Health to You , happiness, prosperity and well- being!
March 12-14, 2020 at the wedding exhibition in Moscow, we hope to surprise and please you not only with new masterpieces, but also with pleasant surprises!