Wedding exhibition 2021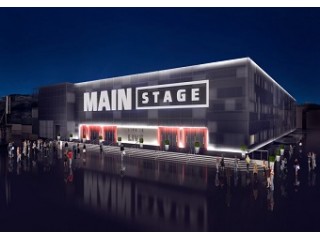 The international wedding exhibition 2021 will be held on The main Stage squares from March 4 to 6. The Valley of Fashion company invites all people connected with the wedding industry, as well as representatives of the wedding business , to its stand. Visitors to the wedding exhibition can be anyone who is interested in wedding themes, from grooms and brides to experienced professionals, as well as ordinary people who are planning to start a family. However, it should be noted that this event is still more intended for business representatives of the wedding industry.
Wedding Fashion Moscow is the most famous event of the wedding industry, which for more than 20 years brings together the leading manufacturers of wedding and evening dresses, accessories, goods and services.
Unfortunately, due to the coronavirus pandemic, the traditional svdebnuyu exhibition in August 2020 had to be canceled. Therefore, despite some market compression, increased interest in this event is expected in March 2021. Dress manufacturers and wedding salon owners have missed each other a lot. But the emotions from the upcoming meeting on the exhibition site will be brighter.
The wedding services market is being profoundly transformed in the context of global changes. It is important to be aware of current changes and track fashion wedding trends. The assortment, set of features, fashion styles and design solutions for celebrations are changing.
In this situation, the Moscow wedding exhibition is very popular and useful for both parties - both manufacturers of wedding dresses (and related areas), and those who help make their wedding beautiful and memorable - owners of wedding salons and wedding agencies. Wedding Fashion Moscow brings together those who are looking for each other on the same platform.
This event solves another important problem. Here you can find offers for different categories of features and prices. Whether it is wedding fashion products, services of hall decorators or wedding rings, customers are obliged to meet all these necessary expenses in the established budget. And it is this exhibition that often helps to find the right solutions that satisfy everyone.
The valley of Fashion will not stand aside from solving such problems and will bring to the exhibition two collections consisting of wedding and evening dresses.